Home ► Product ► Flowserve ► Nav
a page made especially for you that makes it easy to download the various product brochure needs that we offer you. You can download our product catalog brochure for free.
one of the world's leading specialists in Industrial Flow Control focusing on the Process Industry.
NAF AB – Sweden leader in manufacture, developer and supplier of advance control units, actuators and valves for complete control and safe in Pulp and Paper Industries throughout the world.
HISTORY
Started the operations in 1899
1904, the company delivered it first stainless steel valve to process Industry.
1933 NAF presented the first ball valve to the world.
2002, Flowserve Corp acquired the NAF company.
NAF all over the world and the Safe Partner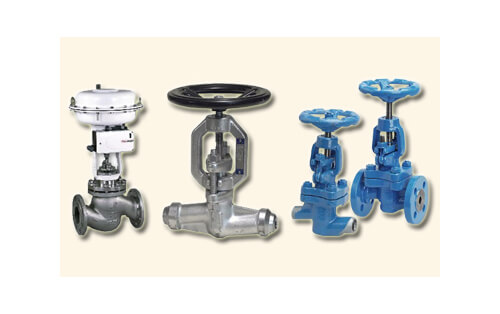 GLOBAL VALVES
A wide range of globe valves
for manual, on/off and control applications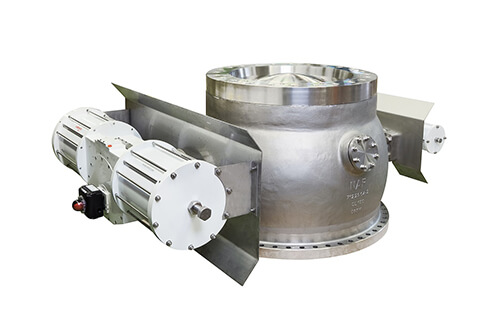 NAF-CAPPING VALVES
Flowserve NAF Control valves continues to demonstrate its commitment to provide superior technology for all rotary valve products. The NAF-ProCap is a high-tech valve for chips filling, one of the most critical applications at a Pulp Batch digester plant. It's crucial that this is done in a safe and time-saving way and to control the time of the cooking sequence.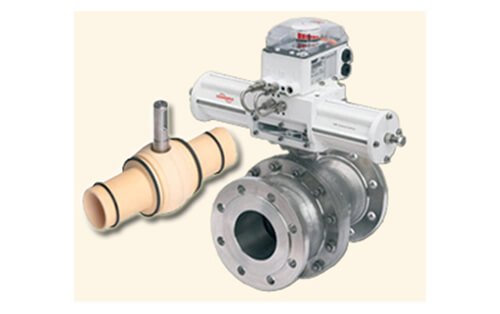 NAF-CERAMIC
Ball Valve for applications with erosive and abrasive media. Gives less maintenance and longer lifetime.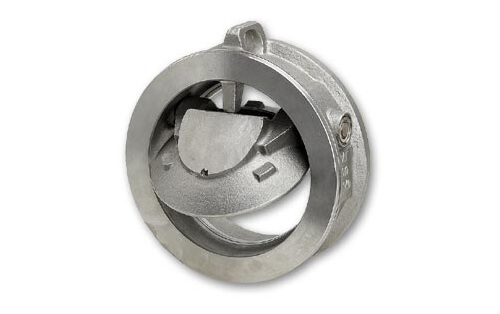 NAF-CHECK
Tilting disc check valve. Unique design gives excellent tightness and minimizes pressure shocks.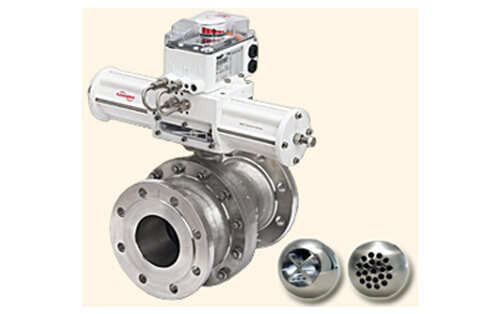 NAF-DUBALL
Reliable two-piece ball valve for a tight shut-off. Designed for the most demanding applications .
Naf-Trimball for applications where high pressure drops are present which is causing cavitation, noise and erosion.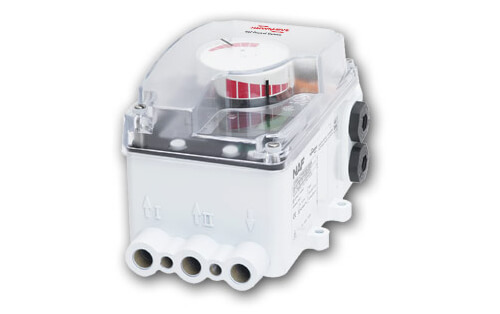 NAF-LINKIT
A high performance intelligent positioner with high air capacity andunique possibilities for diagnoctics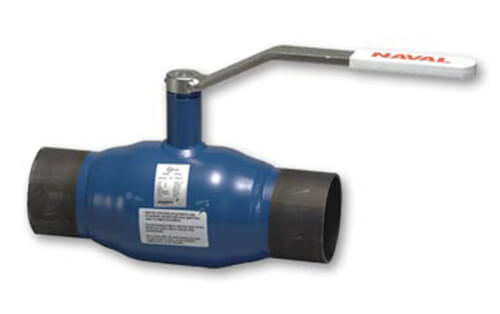 NAF-NAVALBALL
Welded ball valves siuitable for a wide range of applications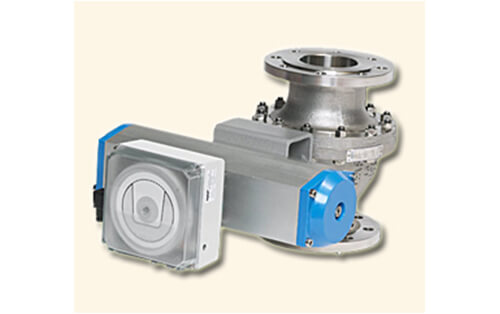 NAF-POCKET
A safe way to remove particles from your process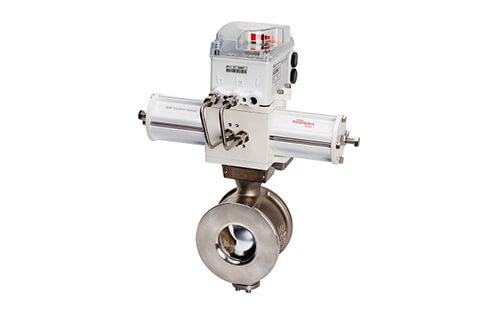 NAF-SETBALL
V-port ball Sector valve with excellent control valve characteristics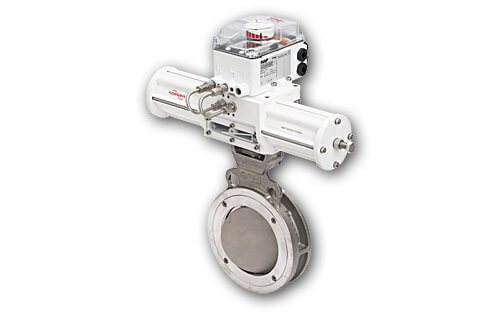 NAF-TOREX
High performance butterfly valve. Triple offset disc for tight shut-off and to eliminate seat wear.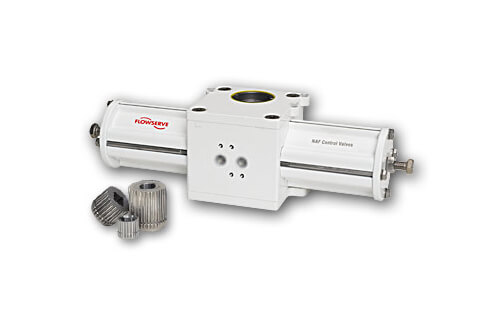 NAF-TURNEX
Heavy-duty actuator for high performance modulating control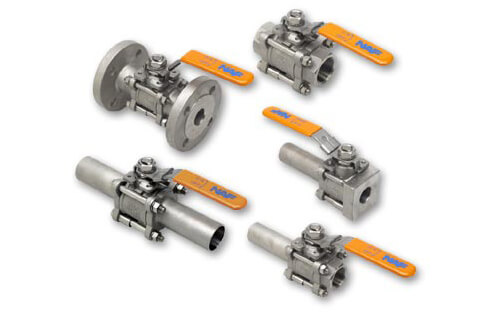 NAF-TRIBALL
A cost efficient, hight quality three- piece ball valve, with various connection. Available as metal or soft seated version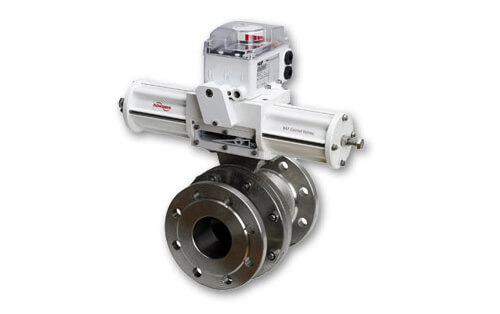 NAF-TRUNNBALL
NAF-Trunnball is an excellent solution where media and extreme pressure conditions make severe demands on design, material and performance.
Equipped with NAF´s unique pre-load self adjustable double stem packing.
The trunnion mounted ball design provides excellent control performance and tightness in both directions, even at high differential pressures.
Service-friendly due to the off-center body split and modular design.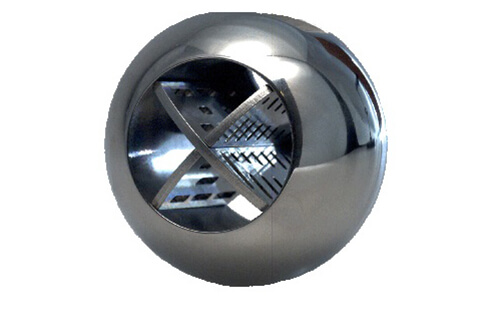 NAF-TRIMBALL
The patented design is based on the NAF-Duball valve.
NAF-Trimball is available with two different noise and anti-cavitation trims.
A-trim gives the highest noise reduction for clean medias. The ball has a large number of small zigzag channels to take the pressure drop in several steps. When the valve is opening the channels will be opened one by one and up to 45° the flow is forced to pass the channels twice.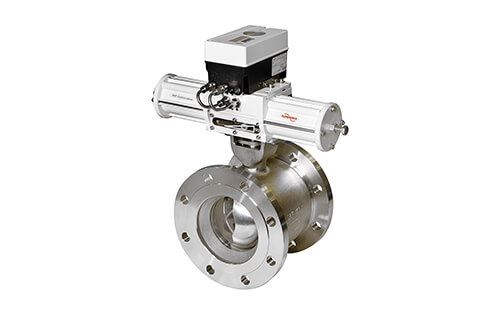 NAF-TRIMSECTOR
NAF-Trimsector can be used in a wide variety of applications and meets the highest demands for control accuracy.
The unique patented Z-trim design reduces noise and cavitation by taking the pressure drop in several steps.
NAF-Trimsector can be used for medias with impurities or fibres and have a self cleaning effect.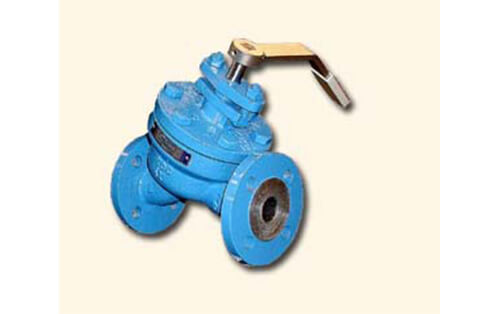 QUICK OPENING GATE VALVES
Quick-Opening gate Valves specialized for draining and blow-out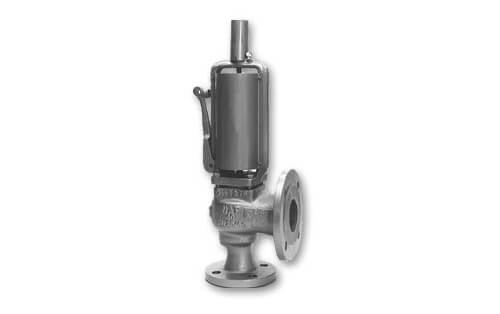 SAFETY VALVES
Safety Valves for liquids and Gases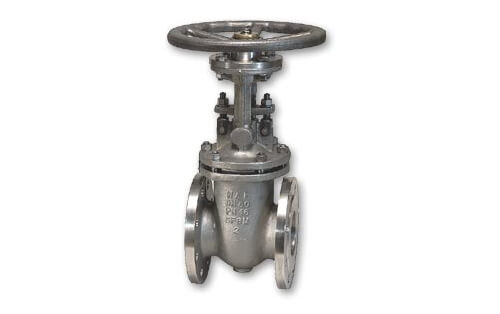 GATE VALVE
The pressure in the valve com presses the stem sealing. This provides excellent tightness at high pressure.
You need more information? Contact us now
You can ask first about the products we offer by contacting us now via WhatsApp.